Analysing voices, speech and audio recordings for investigations and forensic cases
J P French Associates is the country's longest established forensic speech and acoustics laboratory.  We are independent experts in forensic voice analysis, transcription, authentication and audio enhancement, as well as providing a number of other forensic speech and audio services.  Our experience in producing reports and giving evidence is unrivalled in the UK.  In criminal cases, we work for both prosecution and defence.  We also provide advice and training services to law enforcement agencies and lawyers across the world.
Partnership with the University of York
Staff at J P French Associates are collaborating with academics from the University of York on two major research projects after being awarded funding of £892,000 from the UK Arts and Humanities Research Council (AHRC) and £843,895 from the Economic and Social Research Council (ESRC).  The project 'Voice and Identity: source, filter, biometric' will investigate the performance of a range of methods used in forensic speaker comparison; the project 'The use and utility of localised speech forms in determining identity: forensic and sociophonetic perspectives' explores how they respond to different regional accent varieties.  J P French Associates staff also teach, and carry out and supervise student research, at the University of York's department of Language and Linguistic Science, which specialises in forensic speech science.
Electrical Network Frequency (ENF)
We are the only independent forensic laboratory in the UK to hold a database of fluctuations in the national power supply.
This data is compared with residual low-level mains hum in recordings to determine the date and time a recording was made and to detect editing.
We are now using this new technique in cases to authenticate digital recordings.
Centre for Forensic Phonetics and Acoustics at the University of Zürich
As of 2019, J P French Associates is affiliated to the Centre for Forensic Phonetics and Acoustics at the University of Zürich; the Centre "brings together an interdisciplinary array of research from diverse fields, including: phonetics, psychology, medicine, engineering, physics in academia as well as forensic industries to address current questions in voice recognition relevant for forensic investigations". We are now undertaking casework in conjunction with the Centre.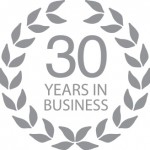 30 year anniversary
J P French Associates is celebrating over 30 years of providing independent, research-led expertise to the criminal justice systems in the UK and across the world.  The company was formed in August 1987 and, across three decades, has grown and formed strong links with the University of York's forensic speech science research centre.