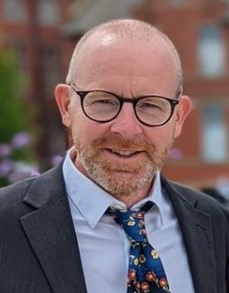 Professor Dominic Watt PhD (Newcastle-Upon-Tyne) has been involved in forensic casework concerning voice, speech and audio recordings for 22 years. Cases in which he has acted have involved public figures and have spanned a range of countries including the UK and USA. He has served on the UK Forensic Science Regulator's group for Forensic Speech and Audio Services and contributed to the formulation of documents setting down standards for fellow forensic speech scientists.
He has authored/co-authored more than 100 peer reviewed journal articles, book chapters and presentations, and co-authored/co-edited 4 books in his areas of expertise. He has reviewed research funding applications for government bodies in the UK, Europe and North America.
Professor Watt has been awarded external research funds by UK and international research funding bodies as a collaborator on projects worth approximately £4 million. He was appointed to a personal chair as Professor of Phonetics and Sociolinguistics in the Department of Language and Linguistic Science at the University of York and is currently Honorary Professor in that Department. In 2022 he was presented with the Lifetime Achievement Award by the Germanic Society for Forensic Linguistics.