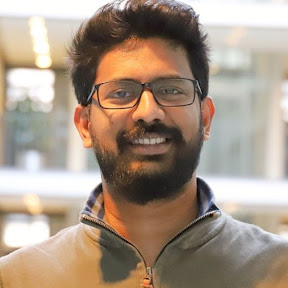 Dr Thayabaran Kathiresan PhD (Zurich) is a highly skilled forensic consultant with a multidisciplinary background that sets him apart in the field. With a focus on utilising advanced technologies, he excels in uncovering insights and providing expert analysis. Dr Kathiresan's expertise lies in voice forensics, with a strong foundation in artificial intelligence, machine learning, and speech processing. His contributions extend to domains such as digital health, NLP, and data science.
As a Forensic Voice Verification Expert and Board Member at the Centre for Forensic Phonetics and Acoustics (CFPA), University of Zurich, Dr Kathiresan has handled forensic cases using automatic speaker verification methods. His extensive research explores the impact of speaking style and deepfake voices on modern automatic speaker recognition algorithms. Recognised for his contributions, Dr Kathiresan has been featured on media platforms like the Einstein TV Show and SRF Radio podcast, where he discussed voice recognition, artificial intelligence, and the consequences of manipulated media.
Dr Kathiresan's career spans both industrial and academic settings, demonstrating his adaptability and success in diverse environments. With experience as a Senior Research Scientist at TELEPATHY LABS and currently serving as a Senior Speech Scientist at REDENLAB, he effectively communicates and implements proposals in line with industry standards.
Proficient in programming languages such as Python, R, C++, and MATLAB, Dr Kathiresan excels in ML tools like TensorFlow, PyTorch, and Keras. His expertise extends to digital signal processing, speech processing, automatic speech and speaker recognition, and speech synthesis. Dr Kathiresan's well-rounded skill set enables him to provide comprehensive forensic analysis and insights.
Dr Kathiresan's exceptional knowledge, extensive research background, and ability to leverage advanced technologies make him a sought-after forensic consultant. His proficiency in diverse areas of expertise ensures valuable contributions to the field.