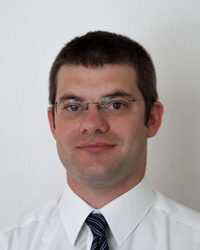 Dr Philip Harrison (BEng MA PhD MIOA) is a forensic consultant and company director, specialising in the areas of acoustics, phonetics and the analysis of evidential recordings.  He has worked at J P French Associates since 1997 and has expertise in authentication, enhancement, transcription and speaker comparison. He is also active in carrying out research in the fields of forensic speech and audio analysis: in the efficacy of acoustic analysis software, measuring the performance of biometric systems and evaluating methods for expressing the strength of forensic speech evidence. He is playing a key role in developing quality standards in the field in conjunction with the Forensic Science Regulator.
Case Experience
Dr Harrison has over 20 years of forensic experience and has worked on over 1000 cases in the field.  He has been involved in high-profile cases from a range of countries including Eire, Ghana, Gibraltar, Hong Kong, New Zealand, Pakistan, Uganda and Ukraine.  He has given evidence in the Court of Appeal (Criminal), Crown Courts in England, the Sindh High Court, Karachi (removed to England to hear expert evidence) and the High Court in Accra, Ghana.  He has worked on cases heard by the International War Crimes Tribunal and the Bloody Sunday Inquiry.
Qualifications
2001 – BEng (First class) Acoustical Engineering, Institute of Sound and Vibration Research, University of Southampton
2004 – MA (Distinction) Phonetics and Phonology, University of York
2015 – PhD in Linguistics, University of York
Positions and Offices
1998-present – J P French Associates, York
2005-2007 – Tutor on forensic speech analysis, International Summer School in Forensic Linguistic Analysis
2007-present – Teaching Fellow, Department of Language and Linguistic Science, University of York
2015-present – Associate Lecturer & Research Fellow, Department of Language and Linguistic Science, University of York
Memberships
Member of the Institute of Acoustics and a committee member of the Speech and Hearing specialist group
Member of the International Association for Forensic Phonetics & Acoustics
Member of the British Association of Academic Phoneticians
Publications
Dr Harrison has presented and published widely in the field, reporting on cases, assessment of forensic systems and tools and on how expert evidence should be presented.  A range of his publications and presentations are listed in his CV.
His MA dissertation titled Variability of Formant Measurements is available to download.
Dr Harrison's PhD thesis titled Making accurate formant measurements: an empirical investigation of the influence of the measurement tool, analysis settings and speaker on formant measurements can be downloaded too.
Training
As well as teaching on the MSc in Forensic Speech Science, Philip Harrison has delivered training in the UK, the United States and Turkey.
Media
Philip Harrison has been consulted as an expert for television and radio broadcasts and print articles on forensic speech and audio analysis:
Curriculum Vitae